2019-20 Airstream Adventure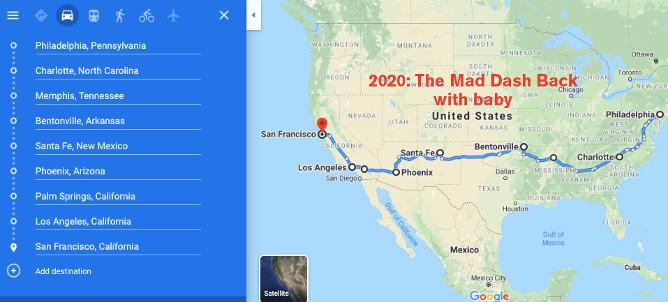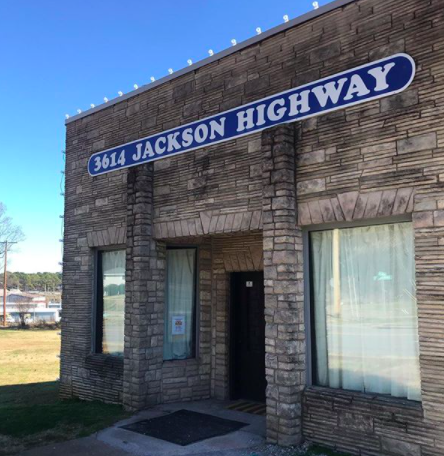 The Electrifying Conclusion! Dec through Feb 2020: Carolinas, Alabama, Tennessee, Memphis, Texass, Santa Fe (again!) ± and all the way home
In November — once we discovered our team was about to add a human — we high-tailed it back to California cutting the trip a few months short. It turns out the timing was a huge blessing in light of the world's madness.
But we did NOT miss out! Not before the momma-to-be had her fill of lots of highlights for the last 2 months of the trip including but not limited to Charolette, Savannah, Hotlanta, Mississippi, Memphis (Graceland on Elvis' birthday!), the gem of art amazingness in Bentonville, Arkansas, almost dying in Oklahoma, waving to the biggest steaks in Amarillo, TX, a stop at the Route 66 museum, Albuquerque part 2, 3 days in Santa Fe because we love Santa Fe, Arizona for some mischief, Palm Springs, LA, and ... back in the Bay Area just in time to move into our new house and sit out the quarantine.
Toured more studios including Muscle Shoals Sound, Sun, Graceland... and probably a few others.
We'll be back, America, and we're bringing the kid.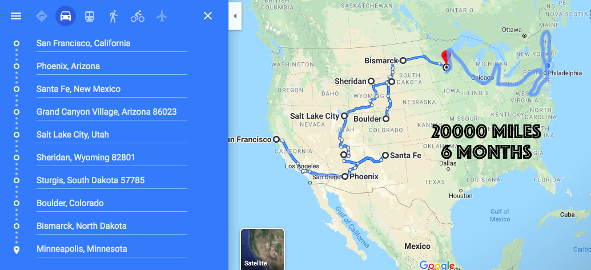 Six: Minnesota, Illinois, Detroit, Ohio... Pennsylvania... and all the Northeast, basically.
(Aug-Nov)
So so much action since the last check in. So much. We spent a whole lotta time in Minneapolis with our dear friends Beth and Steve letting us park the rig in their driveway for a month. (Google only let me add a certain amount of cities so I drew in the rest). While Minneapolis is darling and amazing, we stayed a few nights on Lake Superior in Lutsen. Wow. I mean... that's some deeply awesome country. Shh don't tell anybody.
Chicago was grand for a few days with our pal Leah. Celebrated our 1 year anniversary. Snuck around Detroit for a hot minute: nice downtown revival there! Then a quick stop in Columbus, Ohio before hitting Pittsburgh for a week or so. Once east, we dropped the Airstream off for some service in Jersey. Greg then began what would be the east coast tour like crazy with his band, and played all over the NE for almost a month. Kristen rented a car and took off to see the fall colors. Some days we were driving through 6 states in one day. Try THAT in the south west! The van has now had over 20k miles put on it since we left California. WORK HORSE.
Kristen and the dogs met up with Greg Hoy & The Boys for NYC, Boston, and DC shows. The Airstream is on indefinite hiatus thanks to the leisurely pace that Airstream mechanic shops seem to like to work. I get it. We don't really know when we'll be back in Betty as of right now (it's almost Halloween and we're in Brooklyn for a few weeks). #blessed
Current mantra: 'Someday they will fix the Airstream.'
Current long drive entertainment: Talking about touring Europe
Current least favorite thing: Not being in the Airstream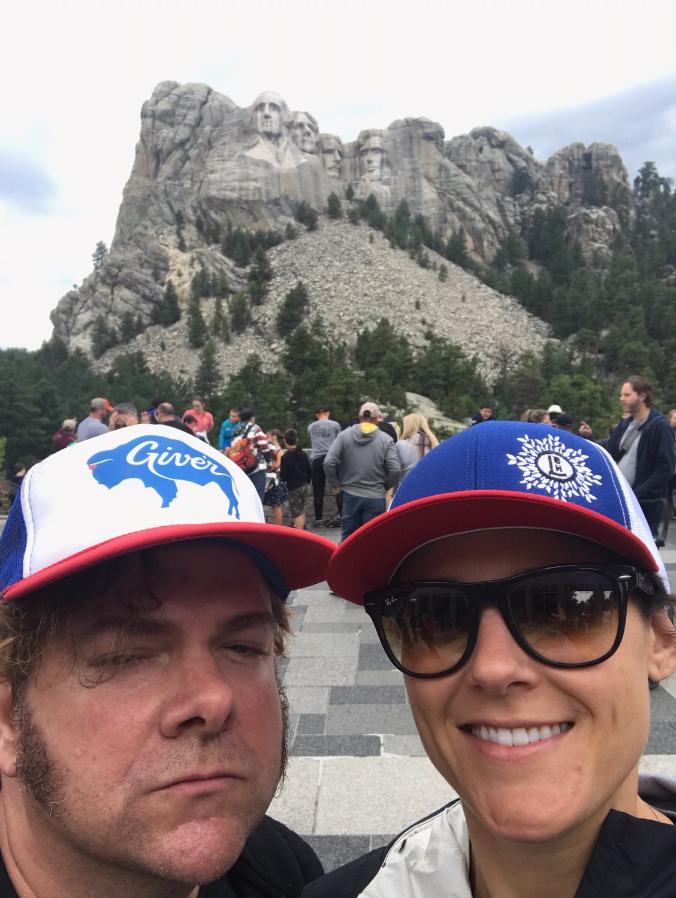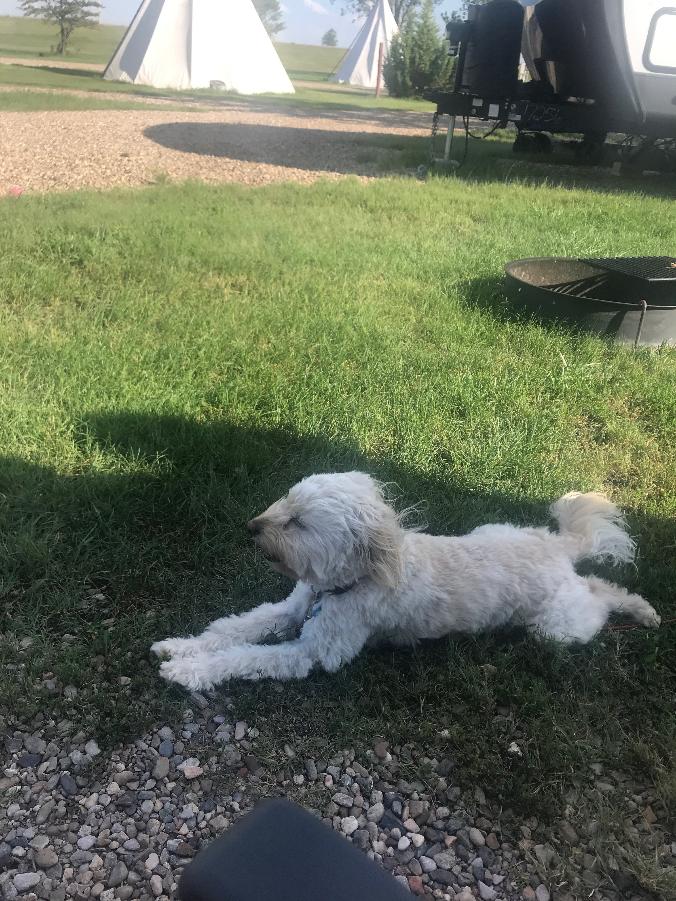 Five: The Dakotas, Colorado (July/Aug)
Oh my goodness where to start? How about the 4th of July at Mount Rushmore? Sturgis, SD is a beautiful area, and we hit the Black Hills and Rapid City despite the crazy hail and lightening storms that ended up cancelling the fireworks. Plus we got in some workouts at Planet Fitness before we headed to an amazing month in Colorado.
Up front we have to say eternal gratitude to our newest dear friend Lara Taback in Fort Collins, Colorado. Not only did she let us crash at her crib but she let us part the Airstream out front for the whole gosh darn month!
We hung out with her, our friends Torie, and Jana, biking all around to breweries and restaurants, seeing comedy, eating farms to tables, and generally loving the whole area. They even hooked me up with a solo gig at the very awesome Rita's Law in Denver. We then hit up Boulder for a few weeks in an AirBnB to stalk around the area and eat and bike more, spent a week back in SF for some not-so awesome family-related stuff, Greg did some amazing music work in Ashland OR with this wonderful person, and we ended our month at the campground near Red Rocks for a week.
Red Rocks was its own majestic glory. The week was highlighted by seeing My Morning Jacket perform two nights (Friday and Saturday, natch) with our lovely friends Jason, Lesley, Sean, and Amy all flying or driving in to camp, chill, and grill (kinda like DQ but way less lactose). To say our Colorado experience was a highlight would be an understatement on the trip. You just can't go wrong when you couple delicious nature with your closest friends.
We drove out from Red Rocks to Badlands, South Dakota. The breathtaking views and scenic splendor were another crown in our cap. But as with all yin comes a yang, and that yang was flies and mosquitoes. And by flies and mosquitoes we mean hundreds. The bites from earlier this week still sting today as of this writing. Aggressive critters they be, and our California blood is clearly an exotic favorite.
Today we are in an exceptional coffee shoppe / workspace in Bismarck, North Dakota and hands down this is the best kimchi fried rice with an egg on it thing I've ever experienced. If you're ever in the area, do not miss out.
Current mantra: 'Heat is to be embraced and not dismissed.'
Current long drive entertainment: A 'How to Survive Climate Change' podcast
Current least favorite thing: Flies, Mosquitos, and flies
WINDY LILY IN THE BADLANDS, ND!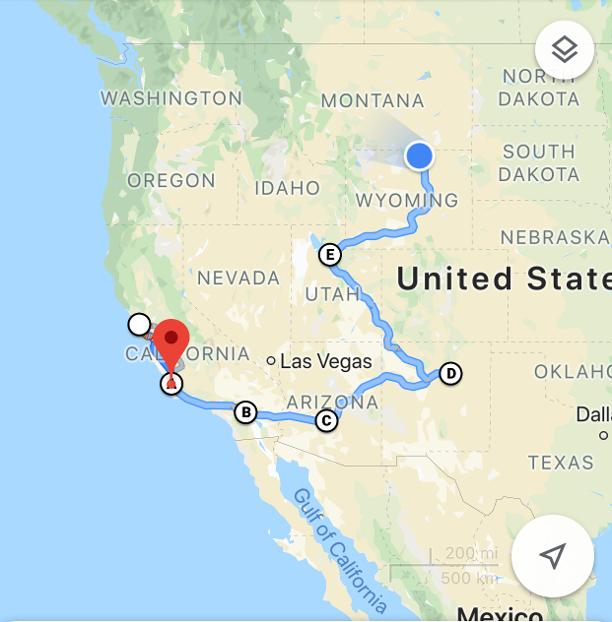 Four: Utah to Wyoming (June)
After a few glorious and beautiful days in Flaming Gorge - including a day driving a boat all around — we headed to Dubois, WY. A small yet amazing little town, we used it as a home base to explore Yellowstone National Park. The Grand Tetons are breath-taking, and we spent 3 days in Jackson ... Jackson Hole? Jackson? ... We had a delicious meal at The Kitchen, stayed at a fun little hotel, had delightful happy hour tapas at Bin22...
Jackson Hole is as amazing at you think. And Dubois has it's own awesome steakhouse, The Lone Buffalo (stop by next door and get some handmade goods at Shotgun Paul, too).
Sheridan was next! We've got cousins here so the time has been fruitful - shooting guns, riding ATVs in the mountains — I even played a gig at at great brewery. This land is your land, indeed.
Current mantra: 'Those working with less have achieved even more.'
Current long drive entertainment: 'The Trillion Dollar Coach' on audio book
Current least favorite thing: violenthail storms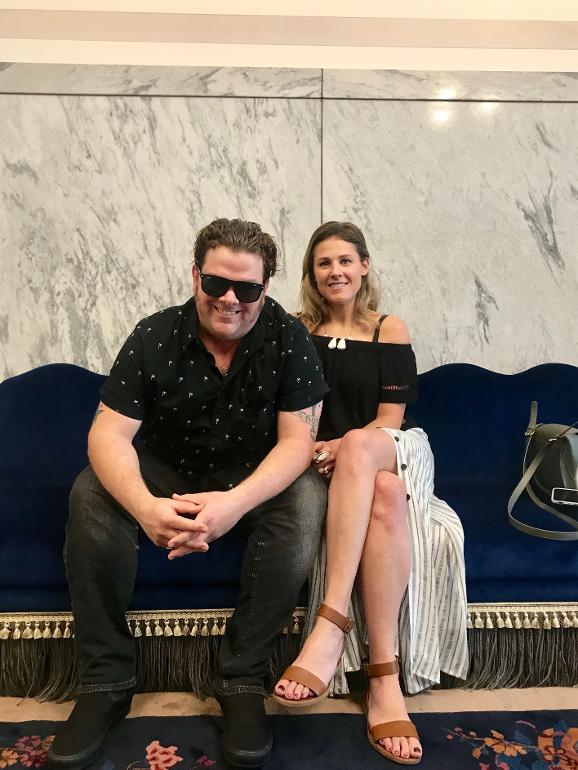 Three: New Orleans, LA, SF, and... Utah (May)
We spent two days playing with chickens and alpacas at Starry Hollow Ranch (more footage of that experience over in Episode 3 of 'Limited Mileage'). After yet another flat tire and the loss of the Airstream's battery compartment door, we headed to the great Salt Lake.
After docking the rig and boarding the pups in SLC, we got the opportunity to clean up real nice by flying to New Orleans for our friend Hyla's birthday. Greg fell in love with the new Maison De La Luz (pic to the left) and a few days of amazing food and music. We also saw our most amazing psychic Anastasia who yet again told us some pretty amazing stories.
Greg then went to LA and Kristen back to Utah for a few days. We then met up in San Francisco to see Kristen's grandma based on some of the reading we got from Anastasia
We went to Moab and checked out Arches — a breath-taking spectacle of nature. Greg's nephew Devon and Lauren came by the campground for dinner and some hanging out. The next move is north where we'll be hitting Wyoming to see the rodeo, then off to Colorado for some more great music and nature.
Current mantra: 'Nature is power and I am nature.'
Current long drive entertainment: Climate change
Current least favorite thing: 100º heat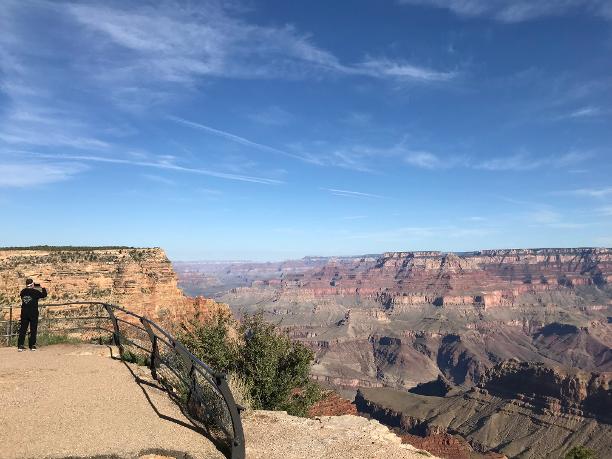 Two: New Mexico, Grand Canyon, Utah (May)
The theme for this installment is 'tires'. Currently recovering from our 4th (!) flat. Yes, these are new tires. No, we aren't insane (but the smell of these tires shops is intoxicating...)
Santa Fe was amazing — Meow Wolf, Georgia O'Keeffe museum, a delicious female-owned and operated steakhouse, sun to snow. Many awesome conversations with new friends. The art scene of New Mexico is for real.
Kristen took over the wheel for the first time as we headed for the Grand Canyon. There's really not much to say about that big ol' hole that hasn't already been said. You need to see it fo' real. We had a good spot at the park nearest the south rim. Elk were eating right outside the Airstream.
We headed north to Bryce Canyon for a few days. Three of the four were snow covered. The one day we managed to hike into the canyon was amazing. Bonus date night: country band n buffet at Ebenezer's, easily the most touristy thing we've done on this trip.
Current mantra: 'Let it snow! Let it snow! Let it snow!.'
Current long drive entertainment: Calling AAA
Current least favorite thing: tire shops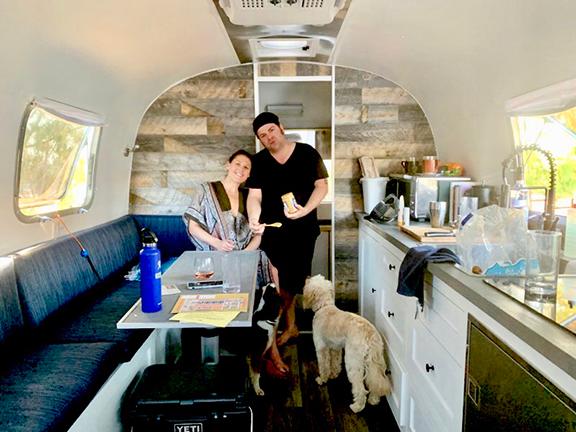 One: Cali, Arizona, New Mexico (April/May)
A lot of firsts in this installment: first electrical issue, first flat tire, first steak cooked on the cast iron, first guest. We hit Pismo Beach where Greg played a fun duo gig, then spent a full day getting the Airstream rewired. Squeezed into Buellton, CA (amazing RV park there) then off to Palm Springs. Arizona was a treat, and we're currently updating this from Las Cruces, NM. There's a lot of amazing stories to share but since pictures are worth 1,000 words...
The gallery below includes the first flat outside of Blythe, CA (ask about the DMV story!), seeing the incredible Reverend Horton Heat at a club the size of a shoe box, and the stage at Lost Leaf, Phoenix, just before Greg Hoy & The Boys took the stage.
Current mantra: 'Every day is a new problem to solve.'
Current long drive entertainment: HBO GO app
Current least favorite thing: Installing sway bars
For a next adventure, we decided to find, renovate, and drive a vintage Airstream across the United States. Greg , who has been praised 'great at the internet' by former colleague Sherry Birk, set about obsessing on Craigslist to find the right old rig to bring back to life.
In this instant download world, it's easy to think things just happen. In the case of this project, it took us about 9 months from idea to hitting the road. For us, that means a lot of white boarding, lists, and communicating. Greg also wanted to perform music in new states solo, or with bands he met along the way (separate music stuff over at Limited Mileage, too). The project took on a life and we set about putting the plan in action.
The search began in earnest in mid 2018. We found the guy to do the renovation working out of Ventura. Greg met Johnny Dreamstreams on the way to his bachelor party in LA. Good vibes and great work ensued. Kristen then met him on a later trip and the plan was in place.
We messaged at least two dozen CL candidates from Colorado to Texas to San Diego. We found an almost perfect one outside of Seattle. After a phone chat with the owner, it seemed like a hit. My nephew Devon was in the area and checked it out for us. The seller was nice, polite, and that one seemed like a winner. Ultimately we decided to wait. Most of our decision process led us to looking in drier climates.
Thankfully, it was worth it. A 1973 (Greg's birth year) 23' Safari popped up in Phoenix. We connected with Cole, the seller. He and his dad had an Airstream renovation shop and this was a new 'bones gem'. We had a call, sent a deposit, packed a lot of cash secretly in a duffle, and flew to Phoenix.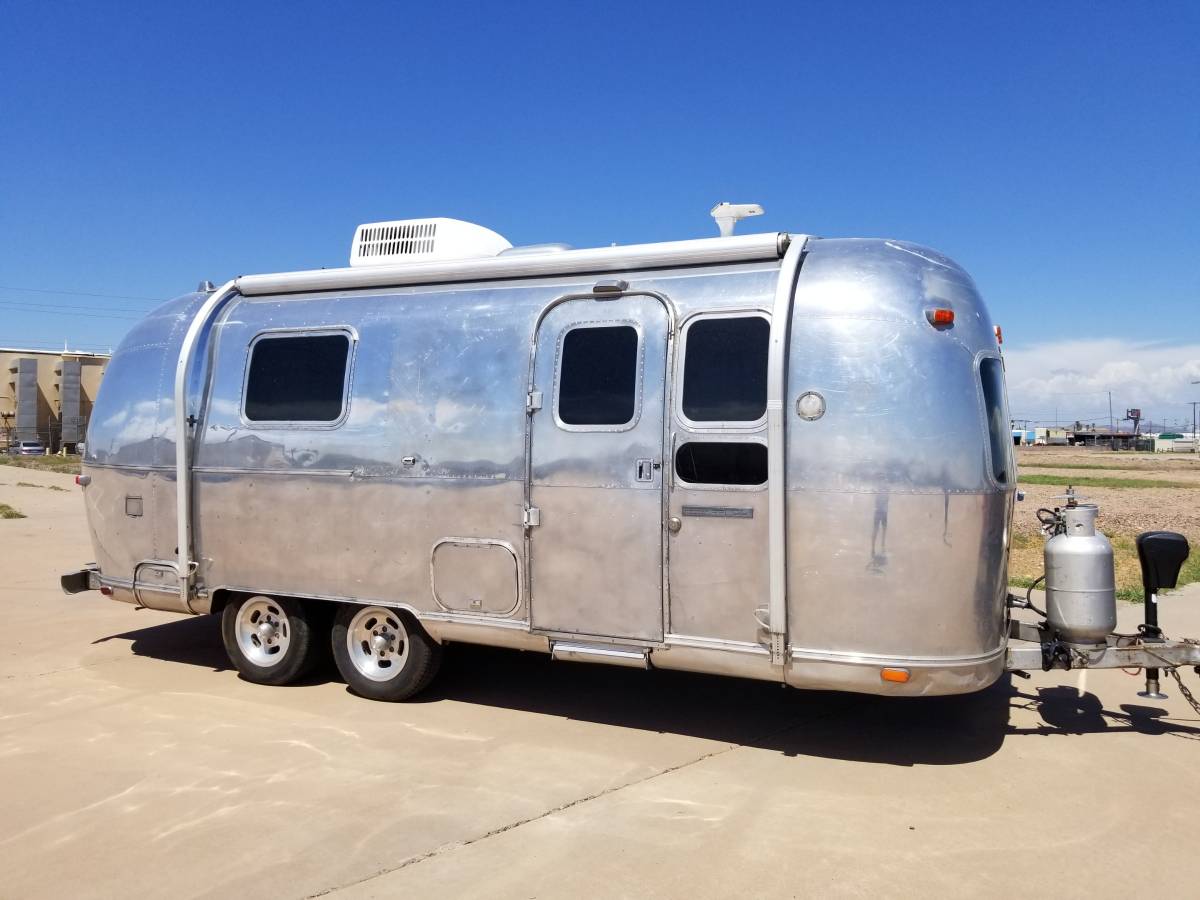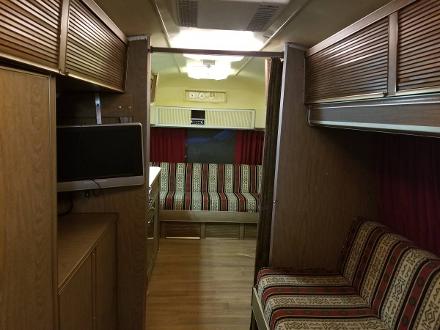 LOOK AT THIS 70'S MIGRAINE INTERIOR
Greg arrived to the shop in Phoenix and realized something important:
this '73 Airstream (the year Greg was born) is serial number 82 (the year Kristen was born).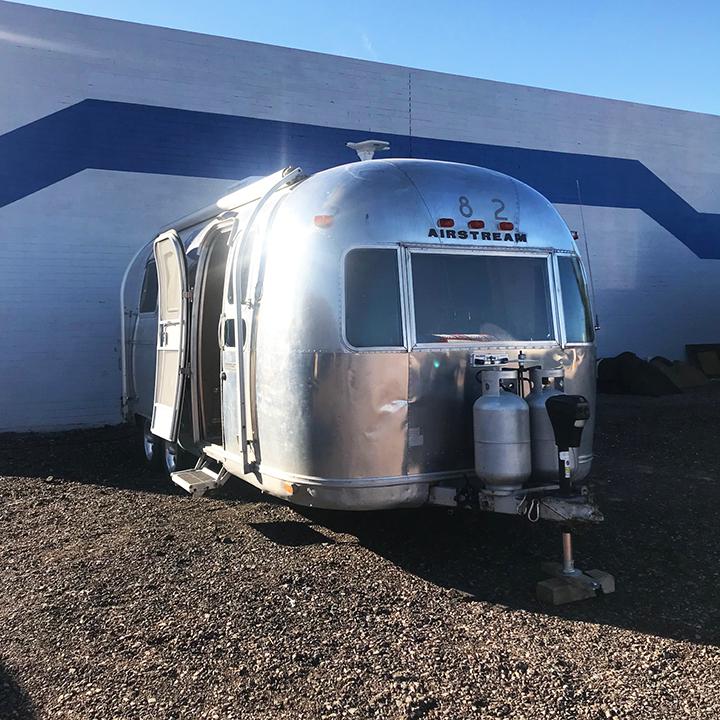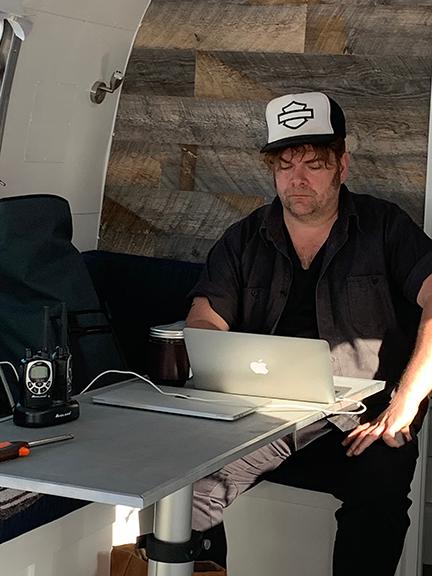 The deal went down. Cole and his team agreed to deliver it to Johnny's shop in Ventura. Greg flew back to SFO both excited and nervous. Kristen and I had the first of many 'wow' moments when I returned.
In November, it arrived in California. We drove south and Kristen had her first chance at seeing the old brown plastic interior. Things were gonna change a lot, and paying tribute to the history of this 45 year old piece of Americana felt like the right thing to do.
And then we decided to gut renovate it. Johnny does top notch, minimalist work using great components. This is a big reason why we went with him as our partner. He's also a really nice guy.
The tow vehicle discussion was fierce: a pick-up truck? A van? We decided a van would give us an additional work space. And another craigslist hunt began. Again, the universe provided: a 2003 Ford Econoline souped up to tow by a Porsche mechanic. It was white. That would change. And my nephew Devon would fly out to reimagine a work space with his wood wizardry. February was a big month.
We drove the van south and picked up the Airstream on April 18th, 2018 and <-- here's Greg setting this whole Hoyllara Airstream website up on Easter Sunday.
The power couple: Tobe (short for 'Tow Beast')and Betty